Trip Planning
Planning Central California Coast Vacation? Check Out Our Cambria Travel Tips!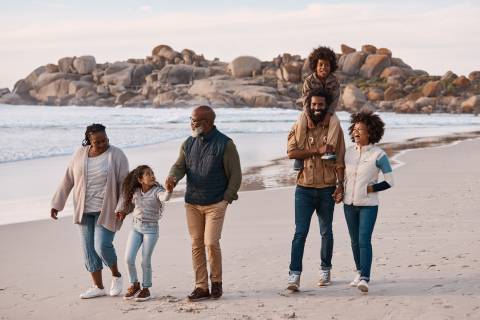 You're sitting on your couch with the windows open. There's a change in the air and how the light pours in when the seasons start to change. It makes you nostalgic for beach vacations with your family when you were a child. The fresh ocean air is just what you'll need to take a breath after the last few crazy months.
Maybe the kids are out of school for the break, and you'll start a tradition to go as a family, or maybe some girlfriends will be eager for a reunion. You unlock your phone and look for the best beaches on the Central Coast.
You read about Moonstone Beach and the Jade, Agate, and Jasper that can be found there. Beachcombing for stones sounds like a perfect way to unwind. You find out Moonstone Beach is in a small town called Cambria about a four-hour drive away along the Scenic Highway 1. You're feeling inspired and ready to start planning a beach trip.
You decide to look for a beach house for a long weekend getaway and with ease, you've found and booked the perfect central coast vacation rental. Now it's time to start planning your trip! 
Getting Here
Cambria is a coastal town right in-between San Francisco and Los Angeles off of California's Scenic Highway 1. The nearest airport to Cambria is  in San Luis Obispo which is about a 50-minute drive. There are many airports within a few hours' drive of Cambria with LAX only being a 4-hour drive away and SFO being 3 and a half hours. However you choose to get here, the drive into this quiet beach town is second to none. 
Get Airport Info & Directions To Cambria >> 
Cambria with Pets
Traveling to Cambria with your furry friend? Cambria Vacation Rentals has a variety of properties that will allow you to bring your dog on your family vacation! Bringing your pup on vacation is a fun way to make memories, and when you choose to stay in Cambria, you have plenty of ways to include them in your travels.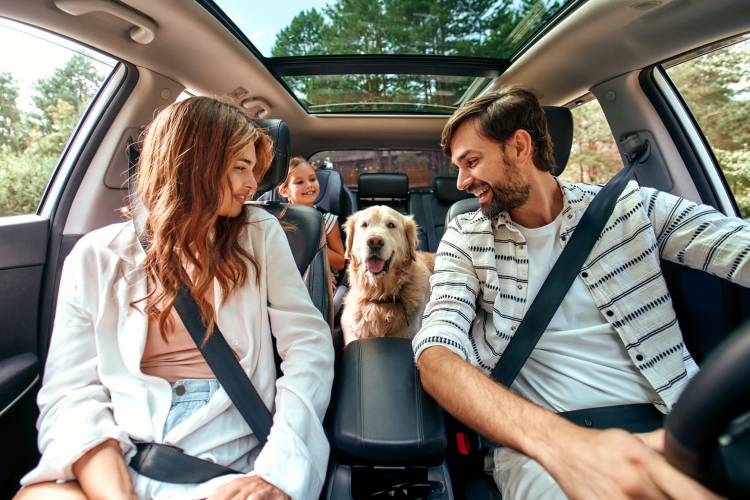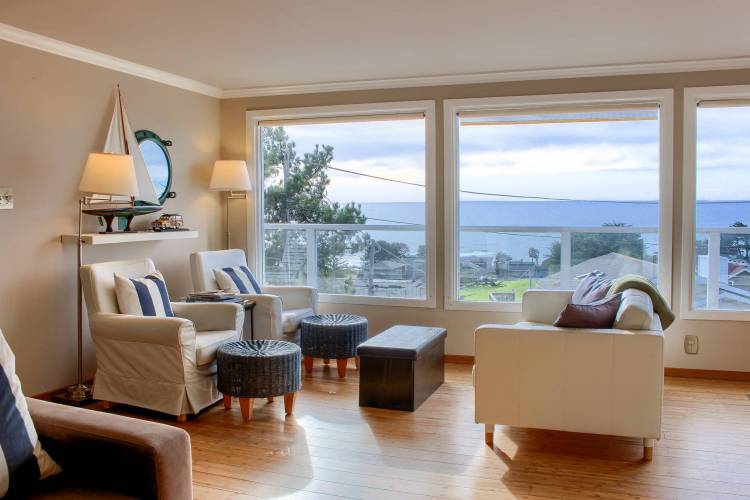 Weather & Seasons
Often when we think of visiting the beaches of California, the warm sunshine, blue skies, and sandy beaches found in the southern part of the state come to mind. Cambria, located on California's Central Coast, has more mild weather but still offers warm sunshine, stone-covered shores, and stunning vistas. 
Learn More About Weather & Seasons Here >>
Why Book Direct
Did you know booking a vacation rental directly with a property management company can save you money and offer a better experience than AirBnb? 
What to do and eat in Cambria
We've put together a comprehensive area guide so you can find local favorites for dinner, the best attractions, and fun events. Book a tour of the Hearst Castle, or beachcomb for stones along Moonstone Beach, or just unwind and relax in your vacation rental. If you need help planning your trip to Cambria, our team of local vacation pros can help you put together the perfect itinerary that everyone in your group will enjoy.
Check Out Our Cambria Travel Guide >>
Central Coast Beaches
So your friends just came back from a wine tasting trip in Paso Robles. They told you they went to a beautiful beach off California's Scenic Highway 1 with a boardwalk, beautiful views, and rocks like Jasper & Jade, so smooth you can walk barefoot on them. You just learned about one of the most beautiful beaches on the Central California Coast called Moonstone Beach. If you're feeling inspired and ready to plan a beach trip, come to Cambria and take a deep breath of ocean air while you feel the salt water rush over your feet. 
Read More About Cambria's Beaches >>
Day Trips
Have an extra day in your itinerary but you're itching to see more of what California has to offer? Cambria is centrally located to many beautiful regions of California. It's easy to take a day from your vacation and drive to Big Sur for stunning vistas and exciting hikes or go to Paso Robles and do a wine tasting tour.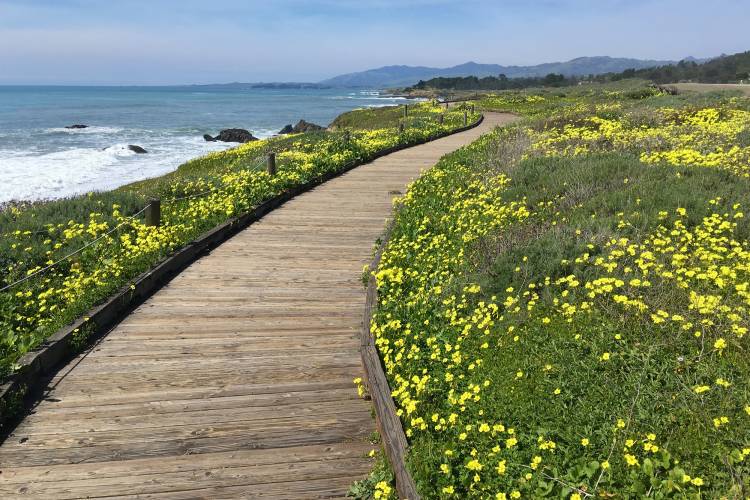 Browse our Featured Properties